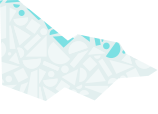 About
Situated in Red Cliffs/Irymple RSL Clubrooms in Jamieson Ave, Red Cliffs, Victoria, Red Cliffs Military Museum was established in 1997, when the committee decided that there were so many items being handed in for safe keeping, they would use the unused billiard room to house these items. It was then decided to open to the public. The Museum has a wonderful collection of artefacts and memorabilia, from the Boer War to Vietnam, covering all Services including Women's Services, some are unique, not to be seen elsewhere, and is still growing. We also have a very extensive Library of Military related books and DVD's. Run by volunteers our museum has been described as one of the best outside of major cities.
At the moment it is open to the public 1st Sunday of each month- 10am -4pm, Every Friday morning 9am -12noon or by appointment.
Schools, service clubs and visiting coach tours are regular visitors, and there have been visitors from all over Australia and many parts of the world.